---
---
Google Maps plugin for Craft CMS
Maps in minutes. Powered by the Google Maps API.
---
After evolving as Smart Map for seven years, this plugin has been renamed to Google Maps. It has been completely, 100% refactored from the ground up to improve upon every single aspect of the original plugin.
---
Easy-to-use Address Field
When managing your data, each location can be set with a convenient Address field...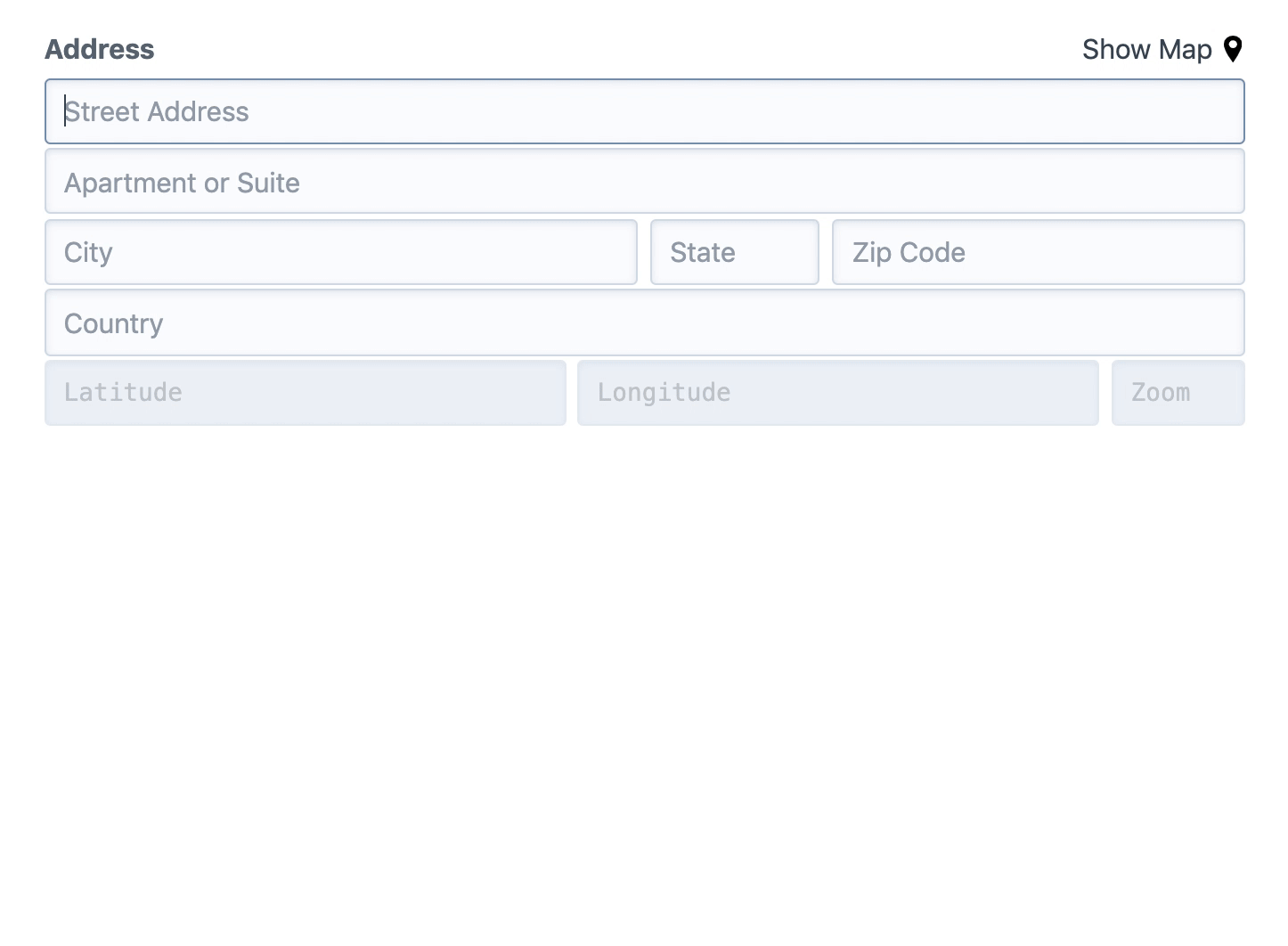 Flexible Dynamic & Static Maps
Add markers, use info windows, style maps, change marker icons, apply KML layers, and much, much more...
Universal API

The plugin features a powerful universal API which works nearly identically across JavaScript, Twig, and PHP!
Search for the Nearest Locations
Find the closest locations, and sort the results from nearest to furthest...
IP-based Visitor Geolocation
Locate your visitors based on their device's IP address...
---
Full Documentation
If you haven't already, flip through the complete plugin documentation. The examples above are just the tip of the iceberg, there is so much more that is possible!
---
$99
Price includes 1 year of updates.
$39/year per site for updates after that.
---
Package Name
To install this plugin, search for its package name on the Plugin Store and click "Install".
---
Information
---