Google Maps
Google Maps plugin for Craft CMS
Maps in minutes. Powered by the Google Maps API.
---
Manage your locations with a convenient Address field...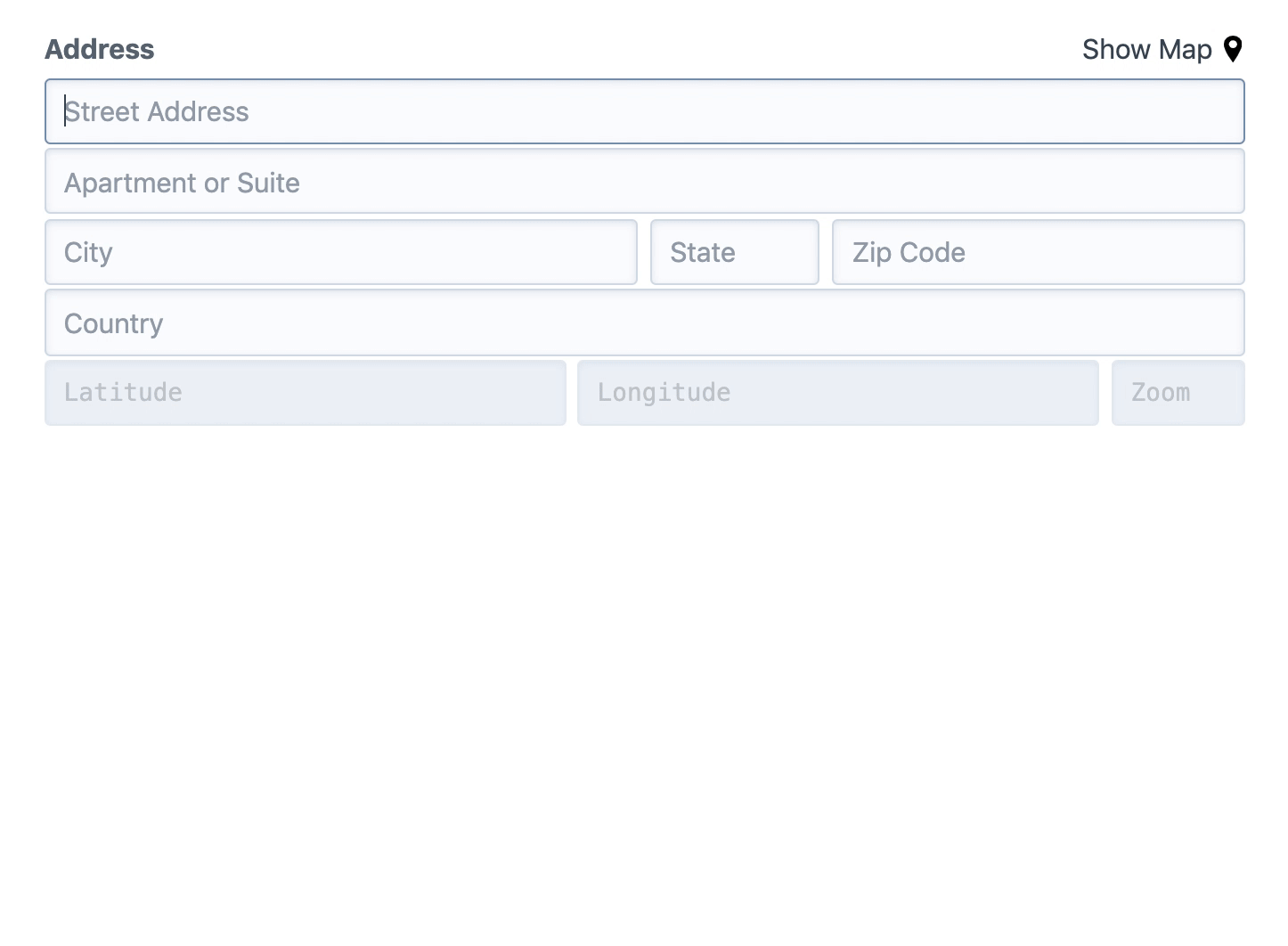 Flexible Dynamic & Static Maps
Add markers, use info windows, style maps, change marker icons, apply KML layers, and much, much more...
Universal API

The plugin features a powerful universal API which works nearly identically across JavaScript, Twig, and PHP!
Search for the Nearest Locations
Find the closest locations, and sort the results from nearest to furthest...
IP-based Visitor Geolocation
Locate your visitors based on their device's IP address...
---
Full Documentation
If you haven't already, flip through the complete plugin documentation. The examples above are just the tip of the iceberg, there is so much more that is possible!
Installation Instructions

To install this plugin, copy the command above to your terminal.

Last release

October 18, 2023