---
---
The Blitz plugin provides intelligent static page caching for creating lightning-fast sites with Craft CMS.
Reduces server response time (TTFB) and load on the server significantly.
Makes your site available even when performing updates and maintenance.
Makes it possible to have your site served by a reverse proxy CDN.
Learn more and read the documentation at putyourlightson.com/plugins/blitz »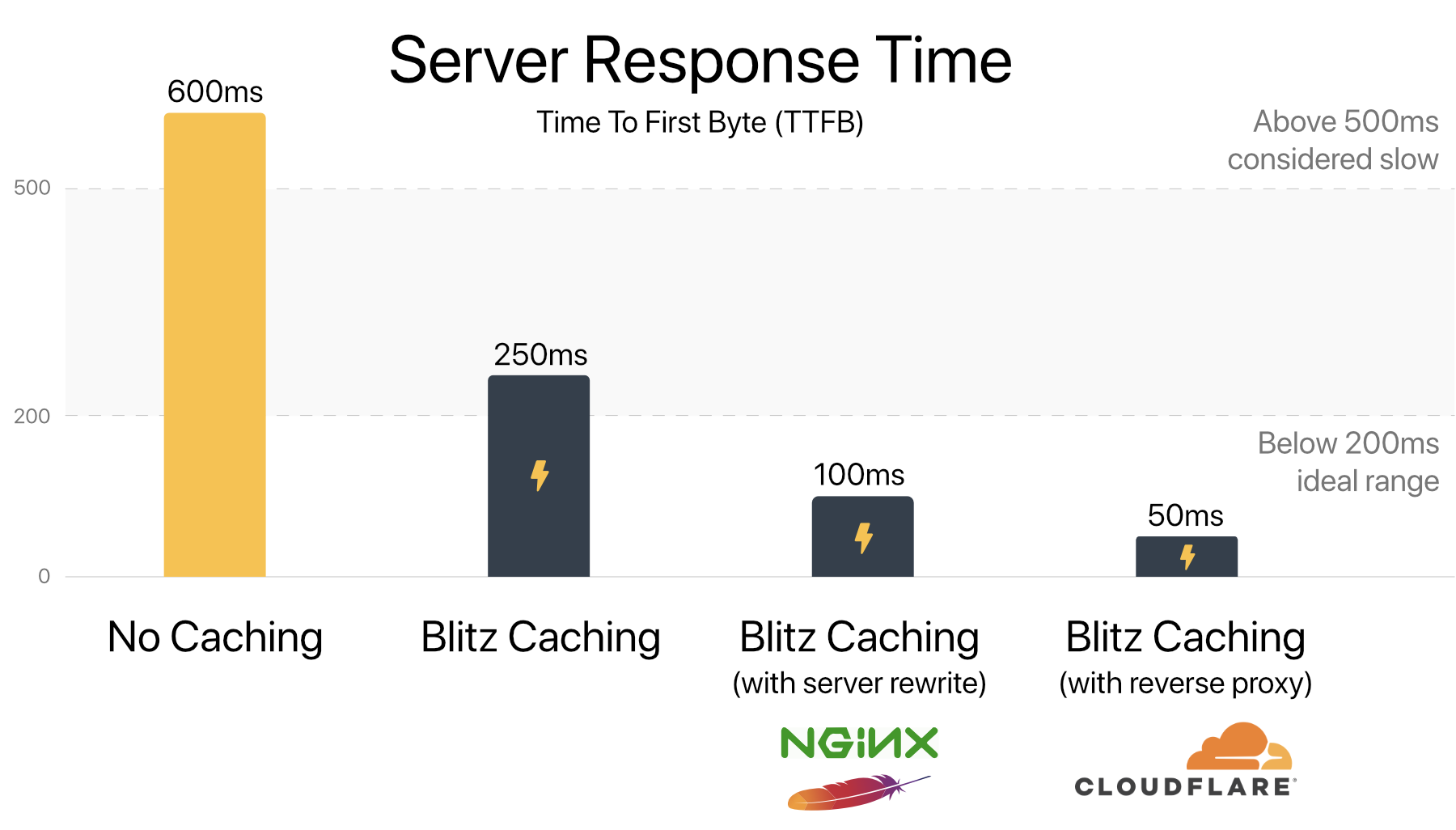 What's New in Version 2
Blitz 2 is fast, easy to use and enhanced to be even more scalable, extensible and predictable.
Scalable
Cache invalidation is faster and lighter with fewer database needs. Blitz 2 can also use Yii's cache interface to tap into in-memory caches like Memcache and Redis. This makes Blitz a great fit for multi-node cloud platforms like Docker, Heroku and fortrabbit.
Extensible
Enjoy effortless full-page caching right at the edge with new reverse proxy purgers. Serve statically geneterate HTML pages from the Cloudflare CDN and let Blitz take care of invalidation. You can add your own purgers for services like Fastly, KeyCDN, and Akamai.
Predictable
Fine tune invalidation settings with expanded options for controlling when and how cached pages are handled. Set page specific options such as tags, cache durations and expiry dates. Use an API key and console commands to trigger actions on a schedule.
Visit and browse putyourlightson.com to see how fast a Blitz powered site really is.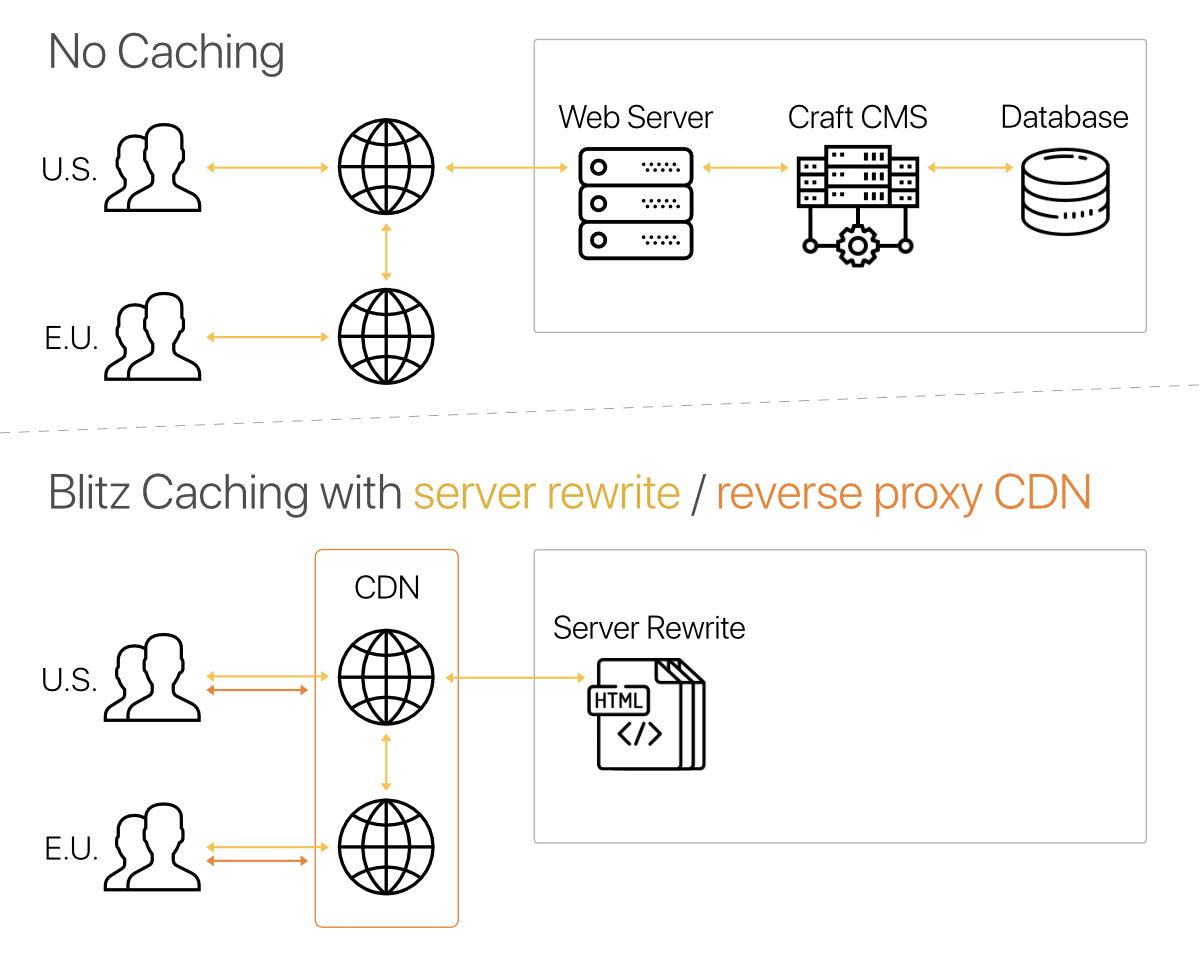 ---
$99
Price includes 1 year of updates.
$49/year per site for updates after that.
---
Package Name
To install this plugin, search for its package name on the Plugin Store and click "Install".
---
Information
---